arkade is a cUSTOMER EXPERIENCE CONSULTANCY
We are strategic, creative, technical & passionate about improving customer experiences for consumer brands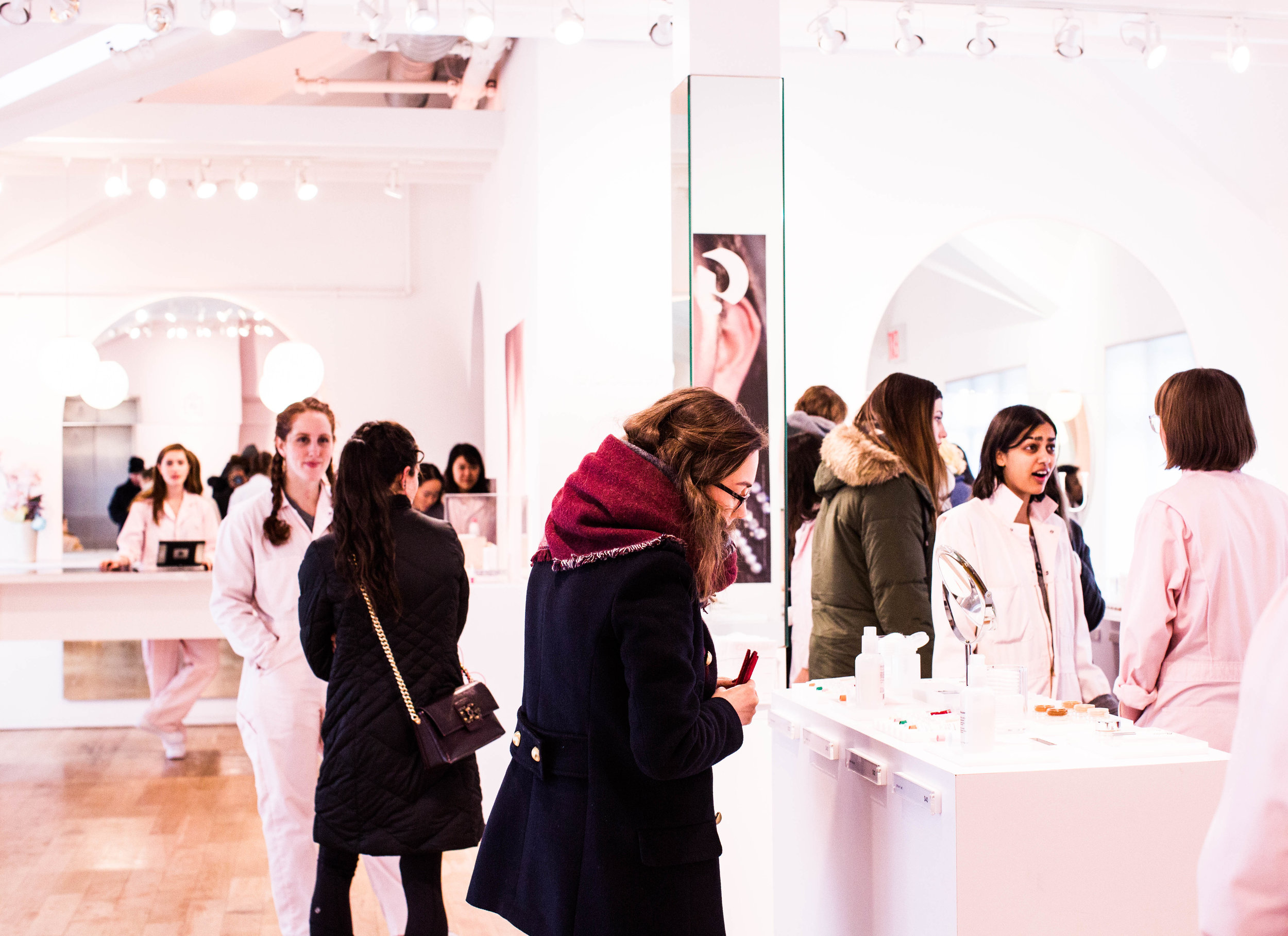 We help remarkable consumer brands identify and maximise the value of CX growth opportunities.
Your competitors are investing continuously in advertising targeted directly at your best customers. Accordingly, it is more important than ever that you are able to identify and nurture your best and most valuable customers - creating deeper connections and lasting relationships that others won't be able to easily interrupt.
To help you achieve this, we provide critical insight to uncover, prioritise and capitalise on valuable CX improvement opportunities.
We leverage our team's diverse set of solution design skills to create sophisticated experiences that maximise existing capabilities within your organisation. We do this to ensure that your customers and staff who value your brand, product and service experiences can engage on a deeper level.
Ultimately, we exist to serve your most valuable customers.
find out more
Let us help you uncover, prioritise and implement valuable CX improvements
What's Our Story?
hi there, we're arkade
In 2013, two agencies with different knowledge and the same passion formed Arkade. Decades of experience, along with that of our clients, combined in our mutual pursuit of using technology to create the best customer experiences.
Ever since, Arkade has worked with some of Australia's top retailers to help them recognise and unlock the value of their known customers gathered through the power of in store clienteling, ecommerce, loyalty, apps, service and communications platforms. By using this customer information to learn, analyse and iterate experiences, we continue to teach brands the value of customer focused thinking and putting your best customers first.
A Different Approach
We're a bit different to your usual agency
In a world now flooded with experiences other brands have successfully implemented, having a list of possible initiatives to undertake is not hard, rather it can be a source of distraction and cause of decision paralysis.
Whereas other agencies may need you to know exactly what you want before they build it without any consideration for the experience, or will design it only if they are going to build it, we don't focus on 'building things'. Our focus is on strategy and solution design to ensure you are providing exceptional experiences to your customers, and empowering your team to deliver them.
We will help you decide where you and your team should focus next, maximising capability that is within your brands' reach to implement, learn from and optimise to deliver unique experiences your customers will truly value.
We understand that opportunities to deliver significant results by optimising customer experiences can span typical organisational silos, so we're also au fait at working collaboratively - often on site at your business - with stakeholders across the entire organisation from the Board and Executive teams right through to the team in the stores. It's our way of getting to truly understand you, your business and your customers to ensure we are providing the right advice and direction for your brand.
Ongoing, we continue to actively engage with customers and stakeholders across your business to uncover, value and prioritise opportunities and oversee their implementation, learning and optimisation. Along the way, we ensure your team is as highly skilled and knowledgeable as possible to take ownership of the experiences you are delivering to your customers.
Where relevant, we offer targeted engagements to support this process, spanning:
Strategic direction

Solutions design including customer research, team and platform capability analysis

Technical support and implementation.
We Are Customer Focused
Your customers should be your focus, and that's why they're ours
We work with direct to consumer brands and that's why customers are our number one focus and believe they should be yours too.

We demystify what it means to leverage your customer data and educate the entire business as to how to identify and nurture relationships with your best customers and why that is so important. Our solutions are designed to benefit your customers and build your learning about who they are and how they choose to interact with your brand to empower you to iteratively improve your services, products and experiences.
Industry Leading Brands
for over a decade we've achieved success with industry leading brands
We work with leading direct to consumer brands throughout Australia and around the world.
Like us, our clients are passionate about the customers they serve and the products they craft.
Within each is a deeply held belief that an acute understanding of their customers and fostering a relationship with them is the most effective path to sustained growth. Put your best customers first, learn from them, and deliver experiences they'll love and like our clients, you'll see not only returning customers, but also high organic growth and revenue.
Platforms We Love
we choose partners with purpose
To achieve our mission, we seek out purposeful platforms and subject matter experts who are focused on solving specific problems.
We share a common philosophy with the brands we work with, who seek to provide their customers with remarkable products and experiences that solve their specific needs.
The A Team
We celebrate the variety and breadth of experience and expertise each member of our team brings to client engagements and harnessing our shared passion for developing an ever deeper understanding of how remarkable brands can better serve and engage with the customers who love them.
Each engagement represents a new opportunity to design, deliver and learn from engaging, valuable customer experiences which allows our team to showcase their unique experience and skills. Here's what they've achieved…
9.6 million customer profiles created with our clients

17.2 million known customer transactions

$2.175 billion in revenue earned from known customers